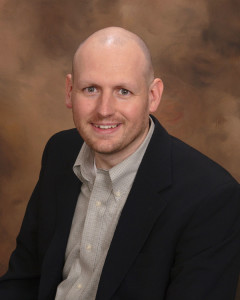 Israel Wayne is an author and popular conference speaker who writes and speaks on:
Christian Apologetics, A Biblical View of Education, Revival, Christian Growth, Spiritual Disciplines, Parenting, Discipleship, Marriage and Worldview Training.
He has been featured in nationally known publications such as The New American, WORLD Magazine, TIME Magazine, HSLDA Court Report, The Baptist Banner and the Arizona Republic. He has also appeared in media outlets such as FamilyNet Radio, Issues in Education Radio Show, IRN / USA Radio Network, Moody Broadcasting, News & Views, American Family Radio, Bott Broadcasting, Salem Radio Network, Southwest Radio Church, VCY of America, TCT Television Network, LeSEA Broadcasting, SkyAngel TV, Lifeway.com, Christianity.com, ChristianPost.com and CrossWalk.com.
He has written articles for: REVIVE Magazine (Life Action Ministries), Answers Magazine (Answers in Genesis), Home School Digest, Biblical Worldview Magazine, Brush Arbor Quarterly, UnChained (Pure Life Ministries), The Old Schoolhouse and Homeschool Enrichment (and many others).
Israel serves as Director of Family Renewal, a Christian discipleship ministry. He is married and has ten children. He is the author of many books including: Questions God Asks: Unlocking the Wisdom of Eternity; Questions Jesus Asks: Where Divinity Meets Humanity; Education: Does God Have an Opinion?; Pitchin' A Fit: Overcoming Angry & Stressed-Out Parenting; Answers for Homeschooling: Top 25 Questions Critics Ask & Raising Them Up – Parenting for Christians.
For more about Israel, or to book him to speak for your event, conference, or church, visit www.FamilyRenewal.org.
Recent articles/workshops include:
A Biblical View of Education
Avoiding Burnout in Christian Leadership
Helping the Hyperactive Child (ADD/ADHD)
Being Salt and Light Families
The Biblical Basis For Liberty
Biblical Economics
Christians and Pop Culture: Evaluating the Arts (Aesthetics)
Critical Theory, Social Justice, Cultural Marxism & Intersectionality
Growing Strong Through Spiritual Disciplines
How Can I Know What is True? (Epistemology)
How Can I Know God Exists?
How Can I Know the Bible is True?
How Can I Know Jesus Rose from the Dead?
How Can I Defend My Faith?
Postmodernism: What is it and Why Does it Matter?
Revival in the Home
The Art of Asking Questions
The Call of Discipleship
The Power of Affirmation
Understanding the Emergent Church
Waiting for True Love
Worldview Training for Youth